Pelvic Pain | Endometriosis
Pelvic Pain | Endometriosis
Chronic Pelvic Pain – defined as pain originating below the belly button and lasting more then 6 months – can deeply impact patient's lives. So, diagnosing the cause is key to improving your life and health. The leading cause of chronic pelvic pain is a condition called Endometriosis.
Endometriosis is an often painful and frustrating condition where the tissue which lines the uterus – know as the endometrium- begins to grow outside in the abdominal cavity often involving the ovaries, bowel and pelvic lining.
The endometrium is the tissue which responds to an individual's hormonal cycles and fills with blood then sheds it through the cervix during menstrual cycle. When endometrial tissue that is outside the uterus tried to shed this blood it becomes trapped in the tissue can causes sever pain and abscesses.
Pelvic Inflammatory Disease
Pelvic Inflammatory Disease (PID) is one of the more serious reasons that patients may experience Chronic Pelvic Pain.
What is PID? According to the Center for Disease Control and Prevention (CDC), Pelvic Inflammatory Disease (PID) is a clinical syndrome that results from the ascension of microorganisms from the cervix and vagina to the upper genital tract. PID can lead to infertility and permanent damage of a woman's reproductive organs.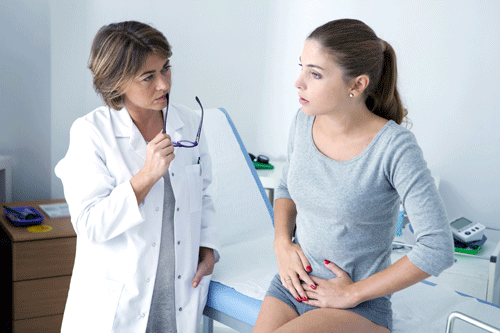 Your Health Is Everything
We Guarantee Passion, Commitment And Quality with a Patient-Friendly Approach
Award Winning Provider in Reproductive Healthcare
Our surgeons are Board Certified in Obstetrics and Gynecology. you will always be treated by a Board Certified Gynecologist.