SEXUALLY TRANSMITTED INFECTIONS​
SEXUALLY TRANSMITTED INFECTIONS
Chlamydia is a common sexually transmitted infections (STI) caused by a bacterium. Chlamydia can infect people and can cause serious, permanent damage to a reproductive organs.
What Is The Treatment For Chlamydia?
Chlamydia can be easily treated and cured with antibiotics. HIV-positive persons with chlamydia should receive the same treatment as those who are HIV-negative.
Persons with chlamydia should abstain from having sex for seven days after single dose antibiotics, or until completion of a seven-day course of antibiotics, to prevent spreading the infection to partners.
Repeat infection with chlamydia is common. Persons whose sex partners have not been appropriately treated are at high risk for re-infection. Having multiple Chlamydial infections increases a the risk of serious reproductive health complications, including pelvic inflammatory disease and ectopic pregnancy. Patients with chlamydia should be retested about three months after treatment of an initial infection, regardless of whether they believe that their sex partners were successfully treated.
Infants infected with chlamydia may develop conjunctivitis (infection of the membrane lining the eyelids) and/or pneumonia. Chlamydial infection in infants can be treated with antibiotics.
Because Most STIs Have No Noticeable Symptoms, Seeing Your Doctor And Asking For STI Testing As Part Of A Yearly Checkup Is Important For Your General And Sexual Health.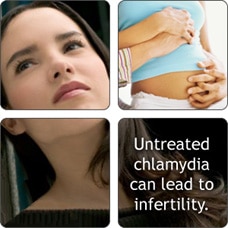 Your Health Is Everything
We Guarantee Passion, Commitment And Quality with a Patient-Friendly Approach
Sexually Transmitted Infections are a serious concern for anyone engaging in any form of sexual activity including oral, anal, vaginal sex or any skin to genital contact with another person.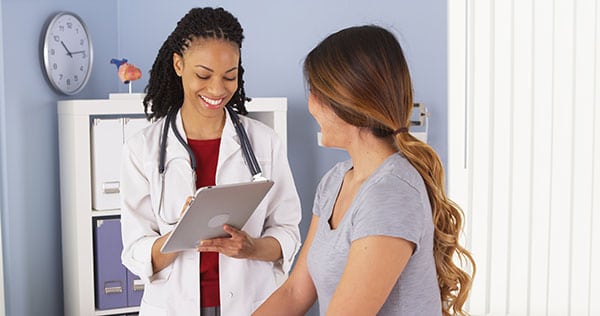 Sexually Transmitted Infections
Sexually Transmitted Infections (STIs), previously known as Sexually Transmitted Diseases (STDs) are infections and parasites that can be passed between partners during sexual contact: oral, anal, vaginal or skin to genital contact. There are 20 million new cases of STIs reported in the US each year and half those cases are in people ages 15-24. This is why getting STI screenings as soon as one becomes sexually active is key to maintaining sexual health for you and those you love. Because most STIs have no noticeable symptoms seeing your doctor and asking for STI testing as part of a yearly checkup is important for your general and sexual health.
Many have no noticeable symptoms, but some can have serious reproductive health effects for both partners. The only way to protect yourself is to practice safer sex practices and to be tested regularly for STIs by your doctor or staff and STI clinic NYC.